PRESS RELEASE
U.S. Patent Granted
March 23, 2012
PrivaFone Corporation is pleased to announce that U.S. Pat. 8,137,956 entitled, "Forensic test strip and method for the detection of semen" has been granted to Dr. Steve Ashburn for his acid phosphatase (AP) semen detection strips. These strips feature:
· Simple-to-use acid phosphatase (AP) test strips which use the classic test first reported by Babson. This test gives a dramatic purple color upon exposure to small amounts of semen. It is considered the "gold standard" for presumptive semen detection. The strips are also stable for months in the provided resealable pouch. A typical positive test is shown below: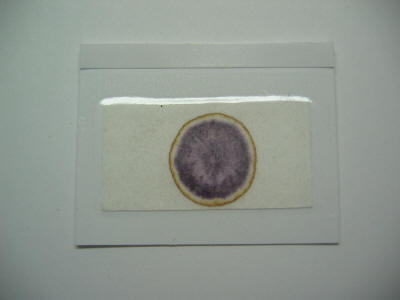 · The test strips are designed to be used by men who suspect their spouse may be engaged in sexual activity outside of their relationship. It also can be used by professional investigators, and parents concerned about whether their teenage daughters are sexually active.
· We include a generous supply of strips: 15 AP strips.
· Instructions for use are provided in English, Portuguese, Spanish, Russian, French, German or Arabic.
· This product represents an affordable source of AP test strips for consumers.
PrivaFone believes that infidelity is bad for marriage and for our society, and hopes that these test strips will help men preserve their relationships, and perhaps attenuate the trend in our society toward self-destruction caused by immorality.
Inquiries from the press are cordially invited.
Steve Ashburn, Ph.D.
President
PrivaFone Corporation
Phone: +1 605-347-7566
www.insitetestkit.com
www.insitekit.com