Prostate Specific Antigen (PSA) Test Strips, Bulk Bag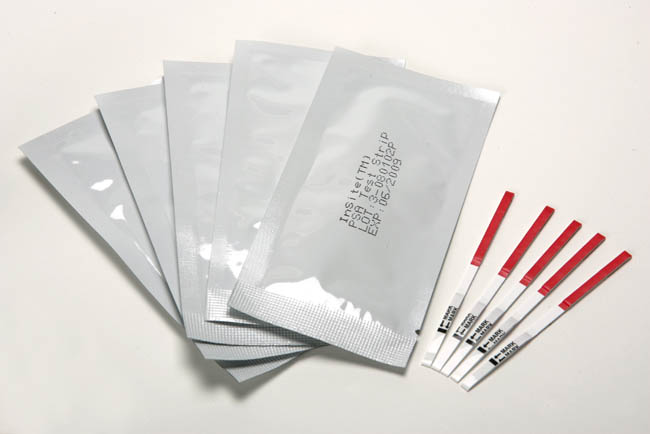 $69.00
FREE SHIPPING!
Prostate Specific Antigen (PSA) Test Strips, Bulk Bag
Each bag contains 20 PSA tests in individually sealed pouches


Each individual pouch contains one test strip and desiccant packet


Each strip is approximately 3 mm x 75 mm


The PSA strips are highly sensitive & specific for semen and are ideal when testing a suspect undergarment.

Instructions are available in English, Portuguese, Spanish, Russian, French, German or Arabic.
Shipping shall be by first-class mail (free), Priority Mail® (free, 2-3 business days), Express Mail® (1-2 business days), Express Mail® International (3-5 business days) or Global Express Guaranteed® (GXG, 1-3 business days) at the seller's discretion. International orders of $98 or more automatically will be upgraded to GXG® at no extra charge. The buyer is responsible for all duties and taxes.
Shipping is discreet. The charge will show up on your credit card statement as "PAYPAL *PRIVAFONE."

Discounts are available on quantities of 100 or more strips. Contact us for more information.
Warranty
PrivaFone warranties its products against any defects in materials or workmanship for a period of 60 days after order. If your product is defective, simply return it for replacement. The buyer is responsible for return shipping.